Get Playful In Tucson
With our stunning Tucson setting, we don't need a lot of extras to entice our guests to stay with us. Still, we are a destination unto ourselves, with plenty of on-site activities to wow you—trail rides, a pool with waterslide, and relaxing spa services for starters.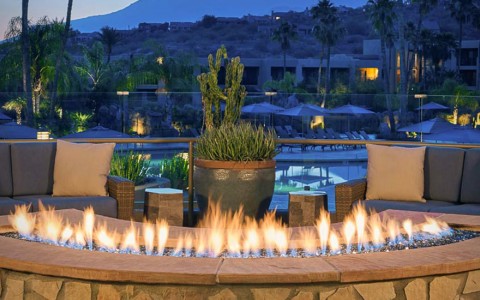 Renewal of the Flame
Join us nightly at the main firepit as we celebrate the iconic Oro Valley sky, symbolically release negative energy and welcome in a renewed sense of peace.
After the ritual, join us in Colibri or Epazote for:
Homemade Del Bac Fuego (a house take on Fireball) - $11
Del Bac Clear Mesquite smoked - $11
Del Bac Taster Flight - $21
S'more Macarons - $9
Make A Splash
Our main pool is open daily 7am - 10pm
Splash & Slide Pools open daily 9am-5pm
Hot Tub & Cold Plunge open daily 7am-10pm
Acacia pool - Inquire at front desk for availability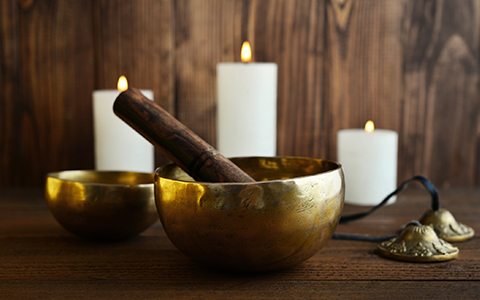 SpaWell
Our hours of operation are 7 days a week 9am – 6pm
Embracing the synergy between body and mind, fitness and health, love and beauty, retreat to our desert oasis – SpaWell.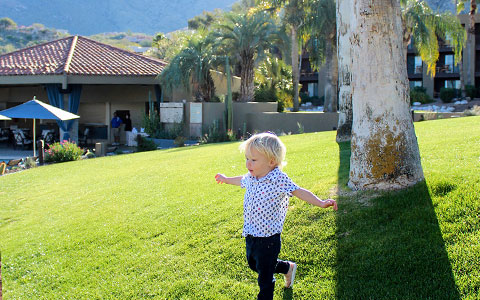 Kids Club
Vacation time is family time – and because El Conquistador Tucson wants each guest to have an amazing experience, we're offering activities especially designed for our youngest guests, too! El Con Kids Club is now open and providing memorable experiences by the dozen for ages 4 -12.
Half day, full day or by the hour, our recreation team knows how to have fun! Whether you're looking for more activity time for your kids or some adult time for yourself, El Conquistador Kids Club is the answer.
Hours of Operation
Friday - 5 to 9pm
Saturday - 9am to 9pm
Sunday - 9am to 1pm

Rates
Half Day (4 hours) - $45 includes a meal
Full Day (8 hours) - $75 includes a meal
Hourly rates and sibling discounts available; 24-hour advance reservations required.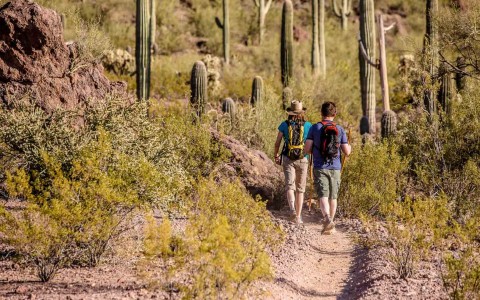 Hiking
From the Oro Valley Trails to the Linda Vista Trails, there are miles of paths taking you through our beautiful high-desert landscape. Don't miss the nearby self-guided hiking trails that enter the adjacent Catalina State Park, a true nature-lover's paradise.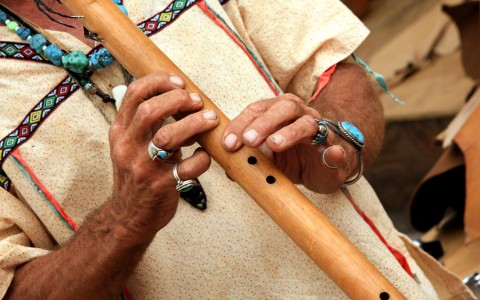 Native American Flute Music
Wednesday - Sunday 30 minutes prior to dusk
Come evening, a Native American flute player plays the soothing sounds of indigenous music, which has been described as one of the greatest expressions of spirit, heart and healing. As you sit back and relax, you'll feel the stresses of your day lift as peace and serenity surround you.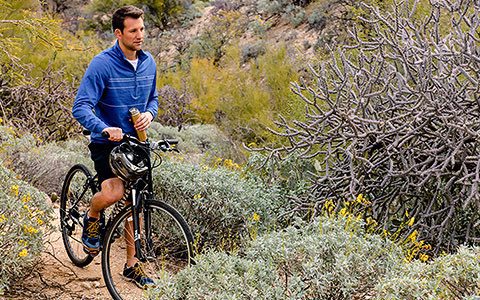 Cycling
With more than 30 miles of marked bike paths in Oro Valley alone, exploring the beauty and wonder of the Sonoran Desert on two wheels is just a pedal away. Your nightly resort fee includes a two-hour bike rental, per day.
To learn more, contact our front desk. Guests can also call the hotel main line and speak to an operator.
Nearby Adventures and Attractions
For those that want to venture away from the resort, Tucson, Arizona, offers dozens of attractions and activities. Known for an active lifestyle that includes hiking, biking and a host of other outdoor activities in a pristine Sonoran Desert environment, as well as unique shopping and culinary venues, there is something for everyone in Tucson.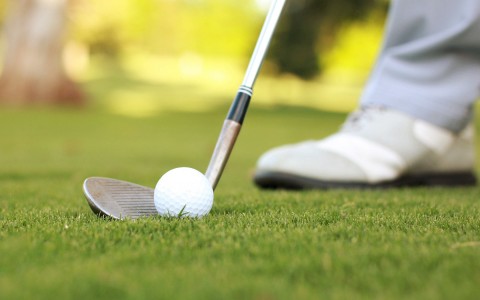 World-Class Desert Golf
El Conquistador Tucson is the largest and most popular golf resort in Tucson. Offering great golf on three exceptional courses, the resort is a dream destination for anyone seeking a true desert golf experience. Surrounding the resort, the nine-hole Pusch Ridge Course winds, dips and climbs through 175 feet of vertical drop in the foothills, with a challenging 2,788-yard layout. The 18-hole Conquistador and Cañada Courses are located just 4 miles off the main resort grounds and offer traditional layouts in spectacular settings.
For more information on the country club or to book a tee time call 520-544-1800 or click here.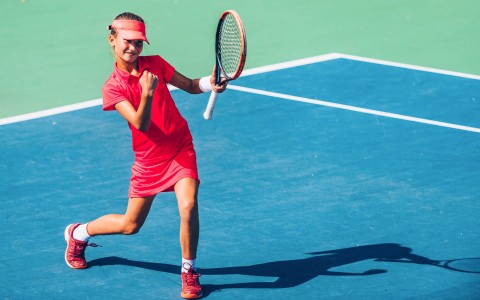 Tennis
Sharpen your swing on our lighted tennis courts in the foothills of the breathtaking Santa Catalina Mountain. Ranked among the top tennis resorts in the country by the United States Tennis Association (USTA), El Conquistador Tucson enjoys fantastic weather and top-notch facilities for year-round play. Our professionally trained staff is available for clinics, tournaments and lessons. Rental racquets also available.
For more information, call 520-544-1780 or click here.